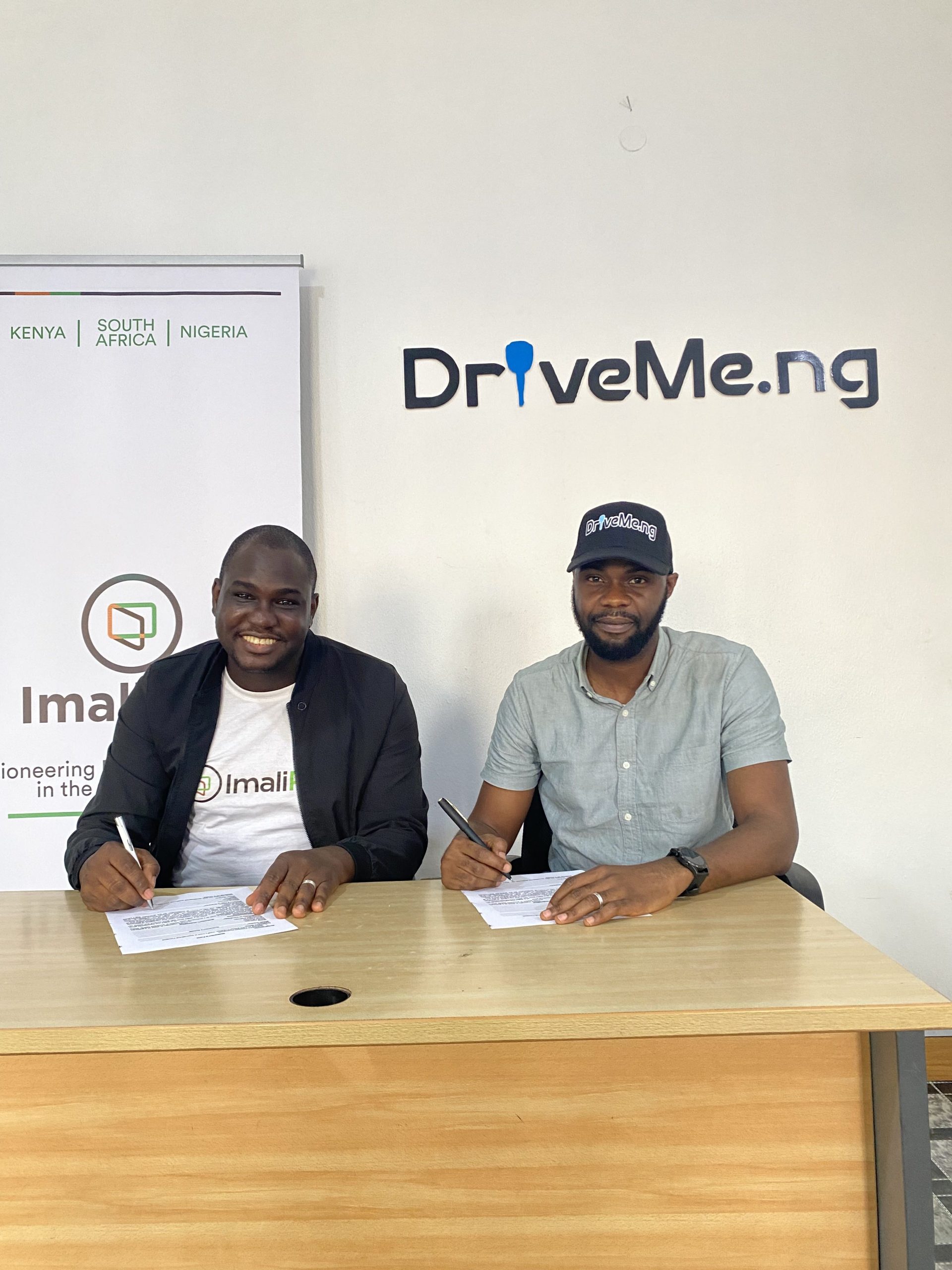 DriveMe.ng, Africa's one-stop mobility technology company, is excited to announce its partnership with one of Africa's fast growing finance platforms, ImaliPay. This partnership is designed to provide a "one stop shop" of financial solutions by API such as Payments, Savings, Insurance, Buy Now, Pay Later and other financial services to drivers across Nigeria.
DriveMe is committed to making mobility convenient, as well as improving the standard of living of those who are at the core of this mission: The Drivers.
Speaking on the partnership, Damilola Odunlade-Akeju, CEO and Founder of DriveMe.ng says,
"Drivers are the engine of logistics and they should be adequately catered to. We are particularly looking forward to the success of this partnership with ImaliPay as this will improve access to financial services for drivers in our network. This partnership brings us a step closer to achieving our goal of improving the welfare of the superheroes that keep the African continent moving".
The DriveMe-ImaliPay partnership will contribute to the main pain points for the drivers; payments, fuel financing, smartphone financing, personal and accident insurance cover and savings, providing a safety net for difficult days. The strategic goals of both DriveMe and ImaliPay align as they both aim to achieve financial inclusion of gig workers in the mobility space.
"Our objective is to not only financially include and service Africa's gig economy workforce, but to also unlock Africa's growth potential by empowering the complete driver value chain including the gig platforms. It is through partnerships like this one that we deepen our offering" – Tatenda Furusa (Co-founder and CEO, ImaliPay)
About ImaliPay
ImaliPay is a fast growing VC backed financial technology company operating in Kenya, Nigeria and South Africa offering a one stop shop offering for gig economy workers and platforms.
For media enquiries: hello@imalipay.com
About DriveMe.Ng
DriveMe is a mobility technology company which provides access to verified and professional drivers; through a one-stop platform aggregating product and service providers within the mobility space across Africa.
For media enquiries: contactus@driveme.ng